Below is our list of our cars recently sold. Please Click the images for more information.....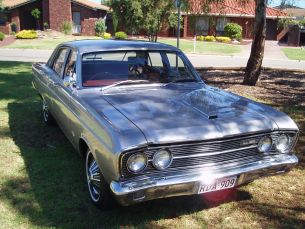 1968 ZB Fairlane Custom Sold
Custom 6 cylinder auto
Very rare - 19,000 miles from new

1973 Pillarless Cadillac Sedan Deville SOLD
ONLY 16,560 miles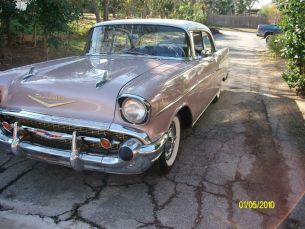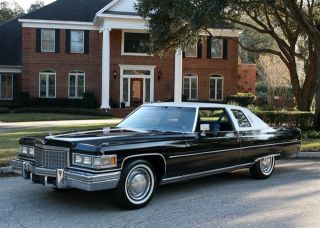 1976 Cadillac Coupe De Ville D'Elegance SOLD

absolutely mint with just 2,021 original miles
Featured on the front cover of JUST CARS Magazine in July edition.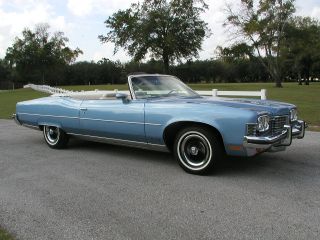 1973 Pontiac Grandville SOLD

absolute classic with just 25,000 original miles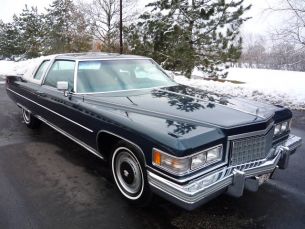 1976 Coupe DeVille DeElegance SOLD
19,000 original miles

Diesel! top of the range Cadillac with only 6,500 miles

1963 Imperial Crown SOLD

75,000 original miles
Definitely a hard to find rust free bargain!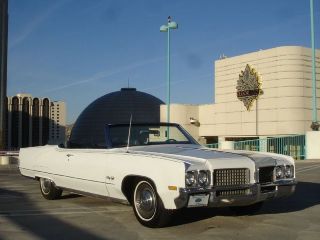 Oldsmobile 98 Ls Convertible SOLD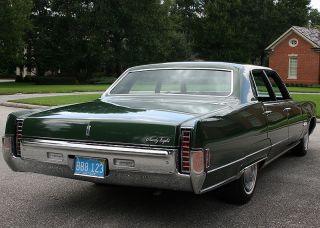 Oldsmobile 98 Sedan
Sorry Not For Sale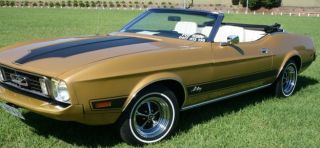 Mustang Convertible 1979 SOLD

1976 Eldorado Convertible Green (SOLD)

This car is one of my favourite cars, it is fully loaded with every extra

1955 F100 Truck Australian Delivered "SOLD"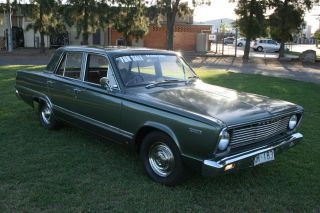 Chrysler Valliant Regal Needs minor cosmetic restoration
Drives well and is registered. (sold)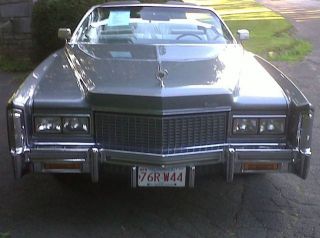 1976 Eldorado Convertible Grey (SOLD)

In 1976, when all other domestic convertibles had vanished, GM heavily promoted the American industry's only remaining convertible as "the last American convertible". 14,000 would be sold, many purchased as investments. The final 200 convertibles produced were designated as "Bicentennial Edition" commemorating America's 200th birthday. These cars were white with a dual-color red/blue pinstripe along the upper bodyside. In 1983, when GM reintroduced convertibles, 1976 Eldorado owners, who felt they had been deceived, launched an unsuccessful class action lawsuit!
Source. WiKipedia.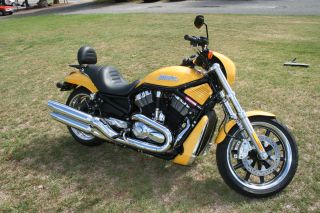 2007 V-Rod Harley Davidson (SOLD)
registered ride away

Introduced in 2001, the VRSC family bears little resemblance to Harley's more traditional lineup. Competing against Japanese and American muscle bikes and seeking to expand its market appeal, the "V-Rod" makes use of an engine developed jointly with Porsche that, for the first time in Harley history, incorporates overhead cams and liquid cooling.
Source Wikipedia.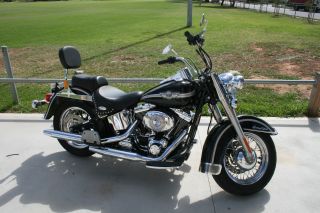 2003 Heritage Softtail 100th Anniversary
Harley Davidson with extras. (sold)

LESS THAN 1000km on clock
registered ride away

To simplify the engine and reduce costs, the V-twin ignition was designed to operate with a single set of points and no distributor. This is known as a dual fire ignition system, causing both spark plugs to fire regardless of which cylinder was on its compression stroke, with the other spark plug firing on its cylinder's exhaust stroke, effectively "wasting a spark". The exhaust note is basically a throaty growling sound with some popping. The 45° design of the engine thus creates a plug firing sequencing as such: The first cylinder fires, the second (rear) cylinder fires 315° later, then there is a 405° gap until the first cylinder fires again, giving the engine its unique sound.[84]

1971 Convertible Eldo
Bargan (Sold)
click image for more info!

HONDA CB750 Automatic! $SOLD
BUT OTHERS AVAILABLE IN MANUAL
Also 6cyd CBX

1969 Corvettte Stingray (sold)
Click picture for more detailed pics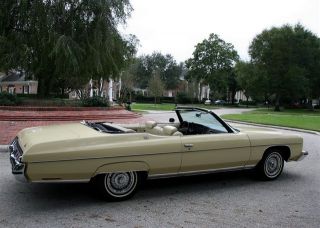 1973 Chevrolet Caprice Convertible        SOLD
3 Month Registration in South Australia
3,798 original miles
A stunning car which is as good as the day it came off the showroom floor. Represents a supurb investment for the most fastidious investor.
Original built sheets, original window sticker and sales brochures.
Immaculate cream duco and leather interior.

1977 Merc Roadster 450SL SOLD

1976 CADILLAC SEDAN DEVILLE 4 DOOR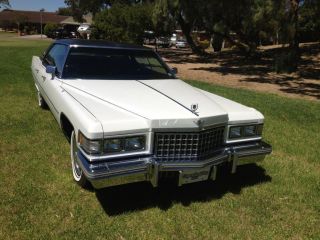 PILLARLESS
SOLD


HONDA CBX 1000 
SOLD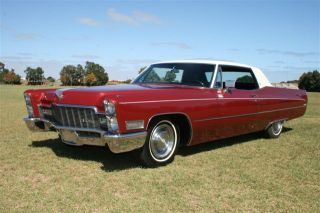 1968 Caddilac Coupe deville SOLD

low miles 33000 beleived to be genuine
clean smooth car.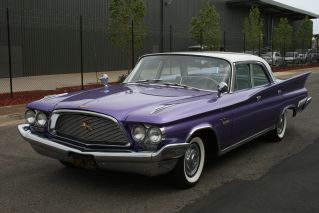 1960 Chrysler New Yorker
 4 Door Recent  Restoration "Sold"
 NOW WITH FULL SA 3month REGO
Clean Regency Sheet
SOLD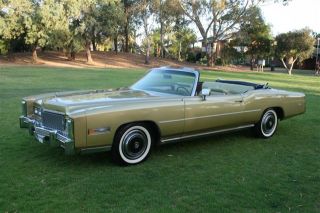 1976 Eldorado Convertible Gold (sold)
This car came from Memphis Tennessee has traveled only 21,000 miles since new absolutely clean and dry example.
like new from the factory.
COMPLETE RESPRAY TIDY UP LOOKS AMAZING
NEW PICTURES UP SOON